name:Alex
age:19
sex: Male
major: History/education, although I am technically not a student right now...
where you live:Monroeville,

5-10 favorite bands:Ben Folds, Beck, Blind Melon, Deftones, Dave Matthews, Primus, Tool, The Spuds
5-10 favorite movies: Donnie Darko, Clerks, Lock Stock and Two Smoking Barrels, Being There, the orrigional Inlaws
some interests and/or hobbies:I am a drummer, and I love to write and read. I write poetry, I am also a really terrible guitar player. I also love performing.
what i am looking for: I like girls who are serious about life, who understand that things are truly at stake. Politically active, but not extreme, understanding of alternative lifestyles, understanding, funny, finds humor in cynicism. Turn offs include close minded people.
a little bit about me: I was born and raised in Piscataway, NJ which is about two hours away. I lived there until I was 11, when I moved to Illinois until my junior year in highschool, I then moved back to NJ, but not to Piscataway, but to a smaller town named Branchburg. I attended Raritan Valley Community College and worked at an autoparts store. I now live in Elk Twsp. with my Father and Step-mother. While I technically do not attend Rowan yet, I will next fall. Yippideedooda.

i'm seeking: Friends, casual/serious dates
contact info: godmooses(aim)
I also spend a lot of time at the eleven east cafe on High St. in G-boro. I am there every Friday and usually every Saturday. I perform poetry on Fridays.
PICTURES! post as many as you like, UNDER THE LJ-CUT.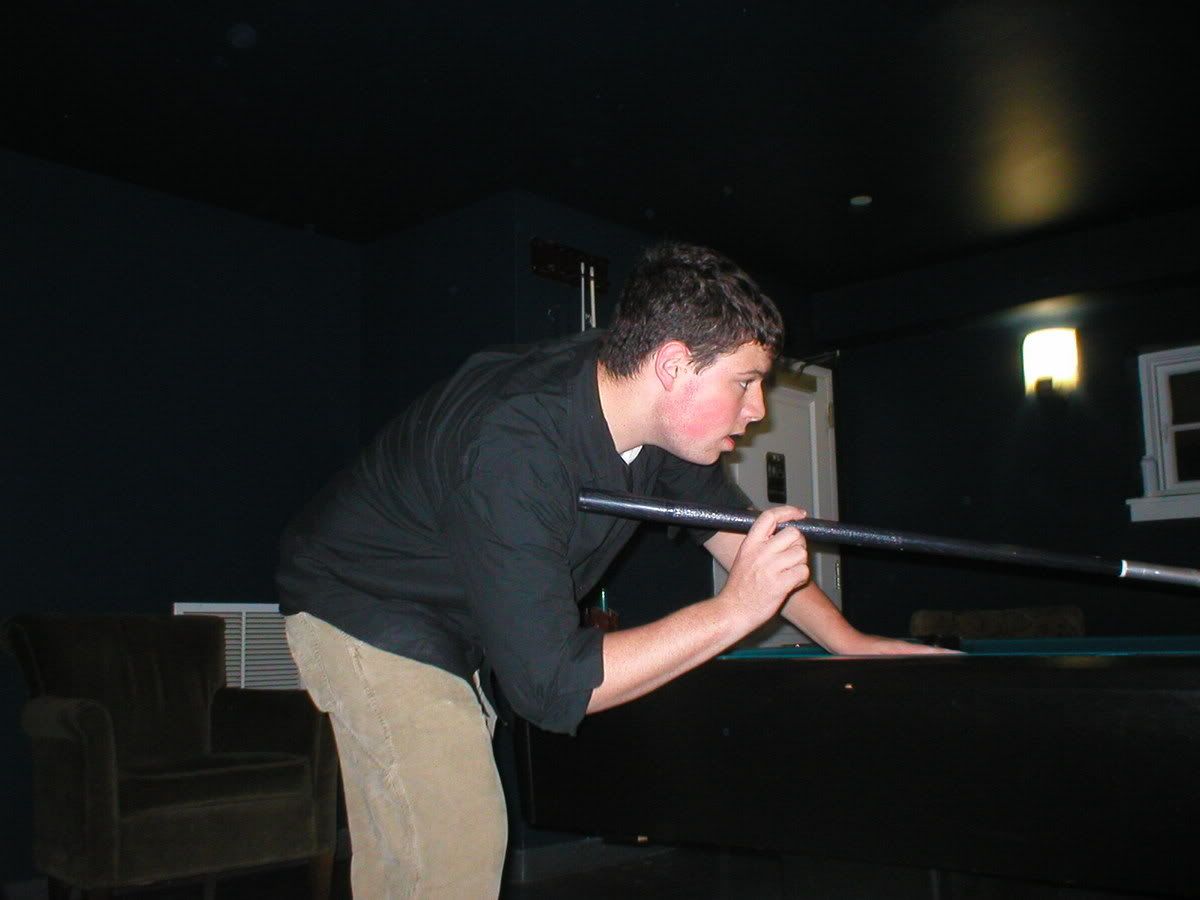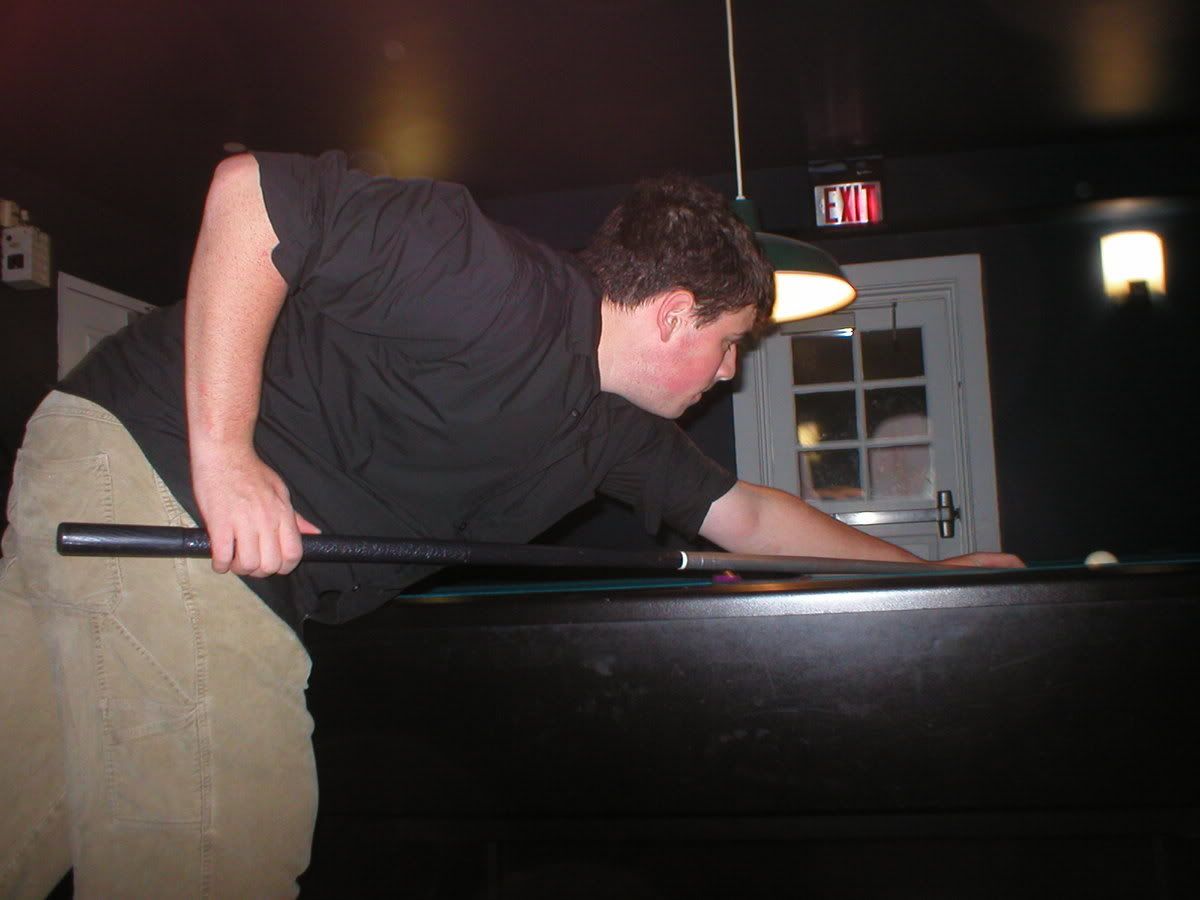 Me playing pool at Sarah Lawrence College, visiting an old friend.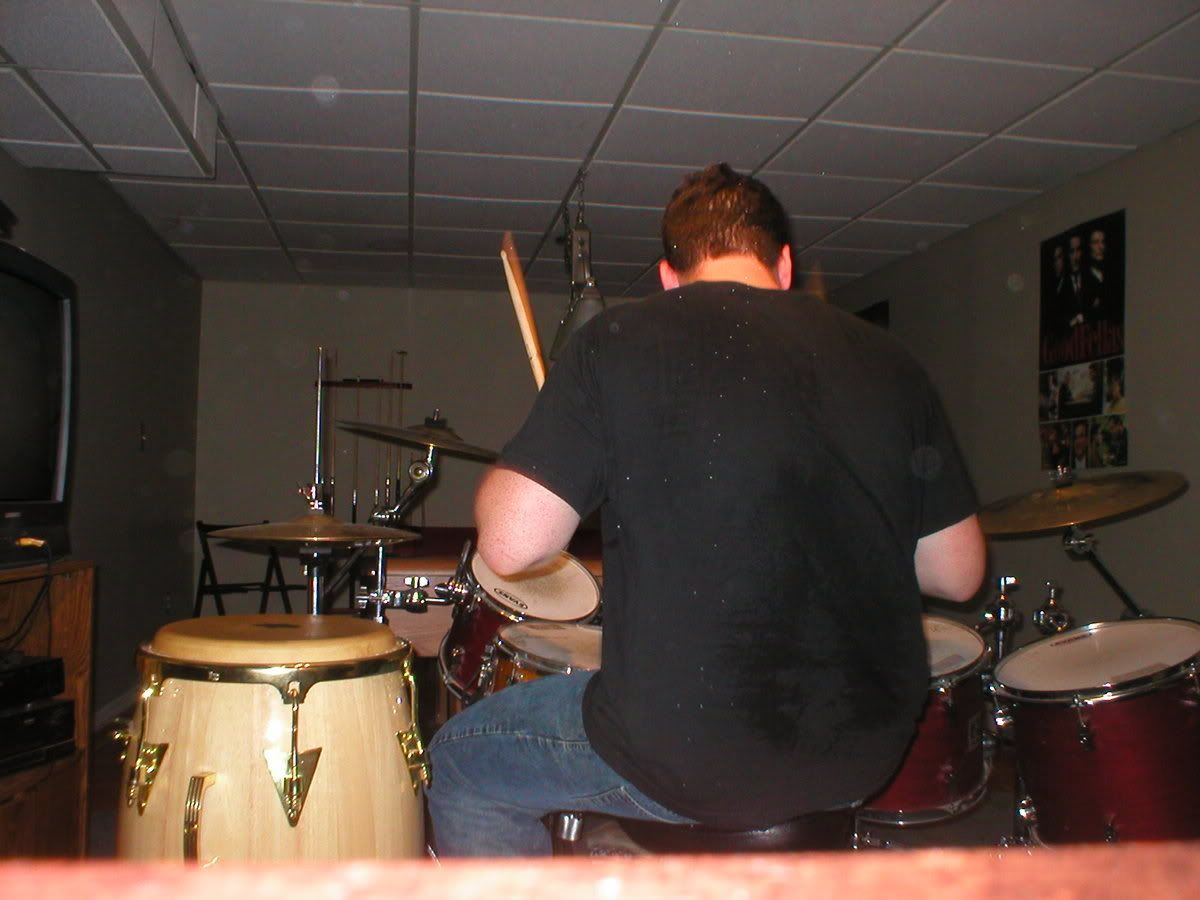 Me playing my drum set...sorry my form is terrible.